Owning a grandfather clock comes with a set of responsibilities that contribute to its longevity, craftsmanship, and performance. And that's just when it's sitting in your home. When it comes to packaging and shipping your grandfather clock, meticulous care and detail must be adhered to.
At Craters & Freighters, we know that this valuable piece of decor needs a specific skill set for a safe, reliable shipment. We follow necessary and vital steps for packaging, crating, and shipping your grandfather clock, keeping protection and efficiency in mind at all times.
Today, we're going to share our tips on how to ship your grandfather clock responsibly.
General Rules for Handling Your Grandfather Clock
It's important always to remember that you're working with delicate pieces, sometimes antique pieces, so you must be conscientious and thorough when handling your grandfather clock.
Cover your hands: The oils from your hands could tarnish, stain, or discolor the brass components found inside your clock. Wearing cotton gloves or using a cotton cloth will minimize this risk.
Disassemble prior to moving: Grandfather clocks aren't only fragile; they're heavy. Don't try to move it (even with a friend) while it's assembled. The pendulum and weights rely on balance for safety; moving an assembled clock may cause components and decorations to break, swing, or otherwise move and contribute to significant damage.
Get help from a clock specialist: Ensure the clock's components are properly removed and secured for shipping by contacting a Phoenix Horologist for support.

Steps for Successfully Preparing Your Grandfather Clock for Shipping
Preparation:
If you want to package your grandfather clock yourself, using our team's essential tips will help make sure you do it right.
Step 1- Disassemble the grandfather clock
Invite a clock specialist, called a horologist, to the clock's location to remove the sensitive components (pendulum and weights). See recommendations above.
Step 2- Secure all moveable pieces
Your clock may have several moveable parts that cannot be removed, including chains, chime rods, and cables. All of these items should be secured using bubble wrap to keep them from banging into each other or other areas of the clock while it's in transport.
Step 3- Remove decorative pieces
Depending on the intricacy of your grandfather clock, you may have shelves, glass, and other removable adornments that should be carefully removed and packaged using bubble wrap. These items should be shipped in a separate container from the clock.
Step 4- Lock the clock
After you've removed all the appropriate elements and secured those that cannot be removed, reinstall the access panels and ensure that they and all doors are locked or taped to avoid opening while in the shipping stream.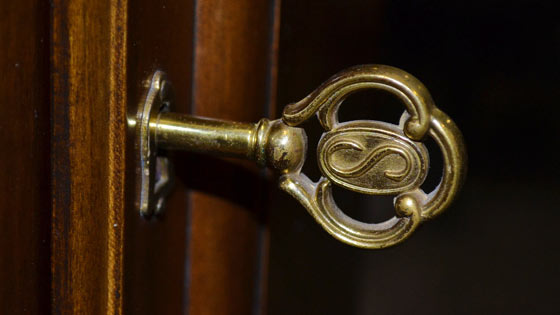 Packing:
Now that your clock and components are secured to ship, you want to thoughtfully package and box the remaining items.
Step 1- Wrap the pendulum and weights
Use PE foam to wrap and protect the pendulum and weights throughout the shipping process. These items can then be secured to the clock, put in a specially designed compartment in the clock's crate, or boxed separately.
Step 2- Wrap and pack the clock
Secure a piece of cardboard over the glass and then use multiple layers of shrink and bubble wrap to wrap the grandfather clock securely. For more protection, wrap moving blankets around the clock using moving tape to keep each in place.
Next, lay the clock on its back and place it in a corrugated box with a minimum of 1" beadboard. Be sure to fill in empty spaces within the box with bubble wrap or equivalent to keep the clock from moving.
For best results, place the corrugated box in a custom wooden crate made to fit the exact proportions of your grandfather clock.
Step 3- Wrap and pack all other pieces and adornments
Be sure to use bubble wrap to protect all other clock pieces and wrap them separately and securely. Use the most appropriate methods for each piece to ensure a safe arrival.
Step 4- Label your boxes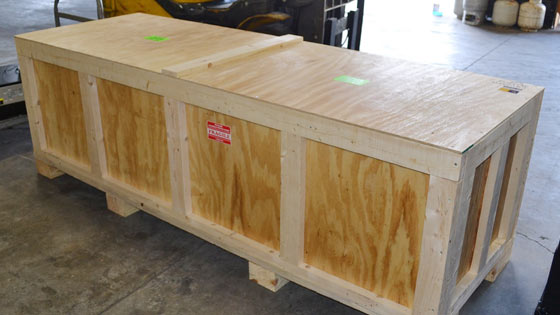 Like any shipment, labeling your boxes will help you know where your items are. Adding "Fragile" or "Handle with care" and "This side up" will contribute to safety.
Shipping:
If you've decided to package your grandfather clock yourself, Craters & Freighters Phoenix will oversee the shipping portion of your project. We have a dedicated, experienced team who will pull from our comprehensive shipping services to find the best shipping plan for your needs.
If packing and crating your grandfather clock is too big a job for you to do on your own, hire our professional custom packing, crating, and shipping specialists. We'll provide the best possible outcome and our seasoned grandfather clock shipping professionals can handle and manage your tailored project from start to finish. Contact us today to learn more.