Industrial Crating & Packaging Services
SOLUTIONS FOR INDUSTRIAL PROBLEMS
Industrial Crating & Packaging Services in Phoenix
Your assets are essential to your business or organization, and that makes them important to us, too. At Craters & Freighters Phoenix, we specialize in the custom crating and shipping of these oversized, valuable, and demanding items. Every packaging and shipping project we work on is our top priority. Our teams give your items their undivided attention from pickup to delivery, regardless of their final destination. We'll support your project from start to finish, using our resources to give you the best logistic solutions and customer service possible.
We provide our industrial machinery crating customers with the highest standard of support, understanding that you must trust the shipping company you work with for your business to run well and confidently. Our team ensures your item's safety, manages its successful crating and shipping process, and completes on-time delivery so you can focus on other matters.
Need help with your First Article Inspection (FAI)? We can assist in developing first article and prototype packaging all the way to production run packaging.
See more about Government & Industrial Shipping capabilities available in Phoenix or contact us today to learn more about our solutions for your industrial equipment shipping needs.
Production Crating
Production crating involves a specific amount of support and level of understanding. Our specialists are determined to keep your business running smoothly and we'll engineer your crates meticulously and on time, whether you need 50 or 5000. 
Our crating specialists are ready to ensure your assets are taken care of and protected right from the start. Let us design the first article crate for your item. You'll see how we work and how we create a unique plan for you. We're confident you'll find our services and our commitment will surpass your expectations.  
On-Site Crating Services
Industrial equipment and machinery offers a specific set of challenges when it comes to moving them. At Craters & Freighters Phoenix, our crating team will come to you and design and build a crate on-site, so you don't have to jeopardize the safety of your assets getting them to our facility. 
We'll use the same technology and high-quality materials to fabricate your container at your location as we do at ours. You can trust that your asset will ship safely and arrive harm-free no matter where we build its crating and packaging needs.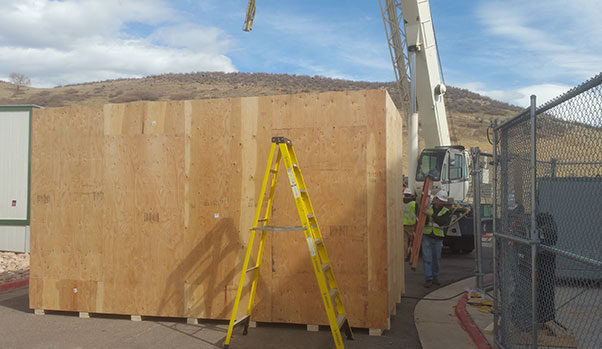 Custom Crating & Packaging 
We know that taking a one-size-fits-all approach to your industrial asset shipping project is dangerous and irresponsible. Our crating and packaging teams take several steps to ensure your item gets the perfectly designed crate. Movement inside the container during transit is unacceptable; our custom built crates provide safety while in the rigors of the shipping environment. 
Using spec-driven software and teams of knowledgeable crating experts, our custom built crates for industrial equipment will match your asset precisely. However, engineering custom packaging is also a crucial step in protection. 
We have an array of crating and packaging solutions to further maximize our protection efforts:
We have various solutions for specialized crating and shipping projects. If you have questions regarding your industrial asset shipment,
contact us today
. 
Across the Country or Around the World
Because of the personalized service that we offer, Craters & Freighters has an extensive network of offices and industry contacts. Our global reach ensures that wherever you are shipping from and to, we can streamline the process and ensure it goes smoothly. 
Whether you need domestic shipping or international shipping, we've got you covered. 
Contact us at 480-966-9929 to learn more about our crating, packaging and shipping services for industrial clients. We effectively and efficiently handle the safe crating and shipping for various local industries, including: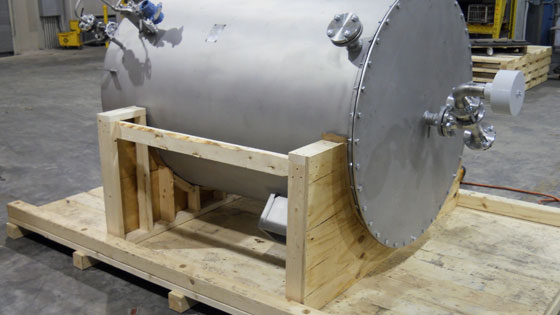 We'll Handle This
When you work with our crating company in Phoenix, you get comprehensive shipping services, decades-long experience, and a level of skill that eclipses industry standards. Our team is uniquely attentive, and our attention to detail means your assets are protected, arriving damage-free.
You can rely on us to handle all the details of your project. From tailored packaging and crating to coordinating logistics, we have extensive expertise in every aspect of industrial shipping. We even provide cargo insurance for added peace of mind.
Let's talk about your next crating project so you can hand it off to us with confidence.
Get a fast, free, no-obligation cost estimate from Craters & Freighters Phoenix.
Provide some information on your crating, packaging or shipping needs and we'll get back to you with a figure you can use in the planning of your project. Ask us about our cargo insurance for even more confidence throughout your shipping project.
Proudly serving all of Phoenix, AZ, and the surrounding areas.