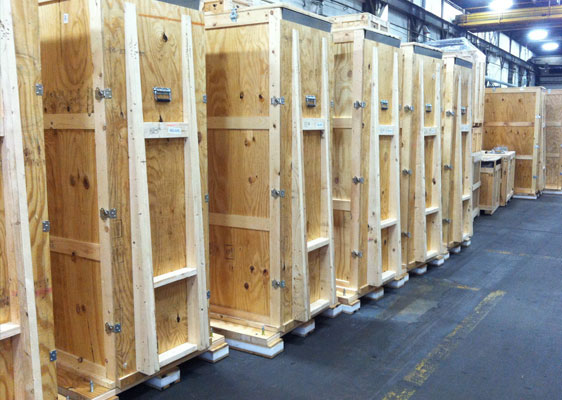 AN ARRAY OF SERVICES
Commercial Packaging, Crating & Shipping Services in Phoenix
Ensure safe and secure crating, packaging, and shipping for all your valuable assets with Craters & Freighters out of Phoenix. We are leaders in the industry, working with various local commercial businesses including:
•   Art Galleries
•   Museums
•   Home Furnishings Manufacturers
•   Interior Designers
•   And more!
We keep their items protected, no matter where they're headed or how they're getting there.
Expert packaging and teams are ready to support your shipping needs and surpass your expectations. Our crating and shipping expertise has garnered relationships throughout Phoenix; however, our reach goes well beyond our area with over 65 locations nationwide and a global network. 
Maximize your time and budget with our comprehensive shipping services, teams of shipping professionals, and no minimums or size restrictions, meaning no item is too big for us to successfully manage. Have a demanding crating and shipping project? We'll handle it and make it look easy. 
We'll Handle This
Our experts have the skillset to design and engineer crates and packaging for the most challenging items. We factor in the dimensions, weight, fragility, mode of transportation, and final destination requirements to determine the best way to manage and ship large assets.
We know that items such as expensive art and museum pieces, custom furniture and valuable collections require special expertise, and we have it. Let us help with your shipping project. Contact us today to learn more.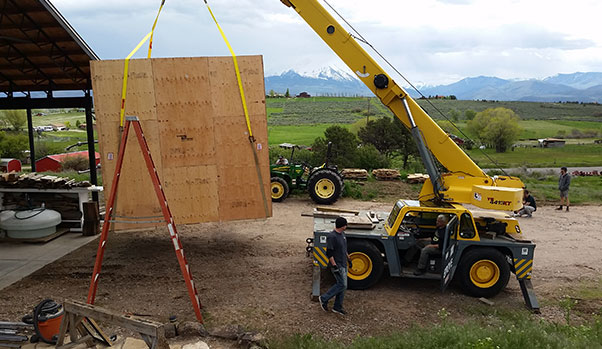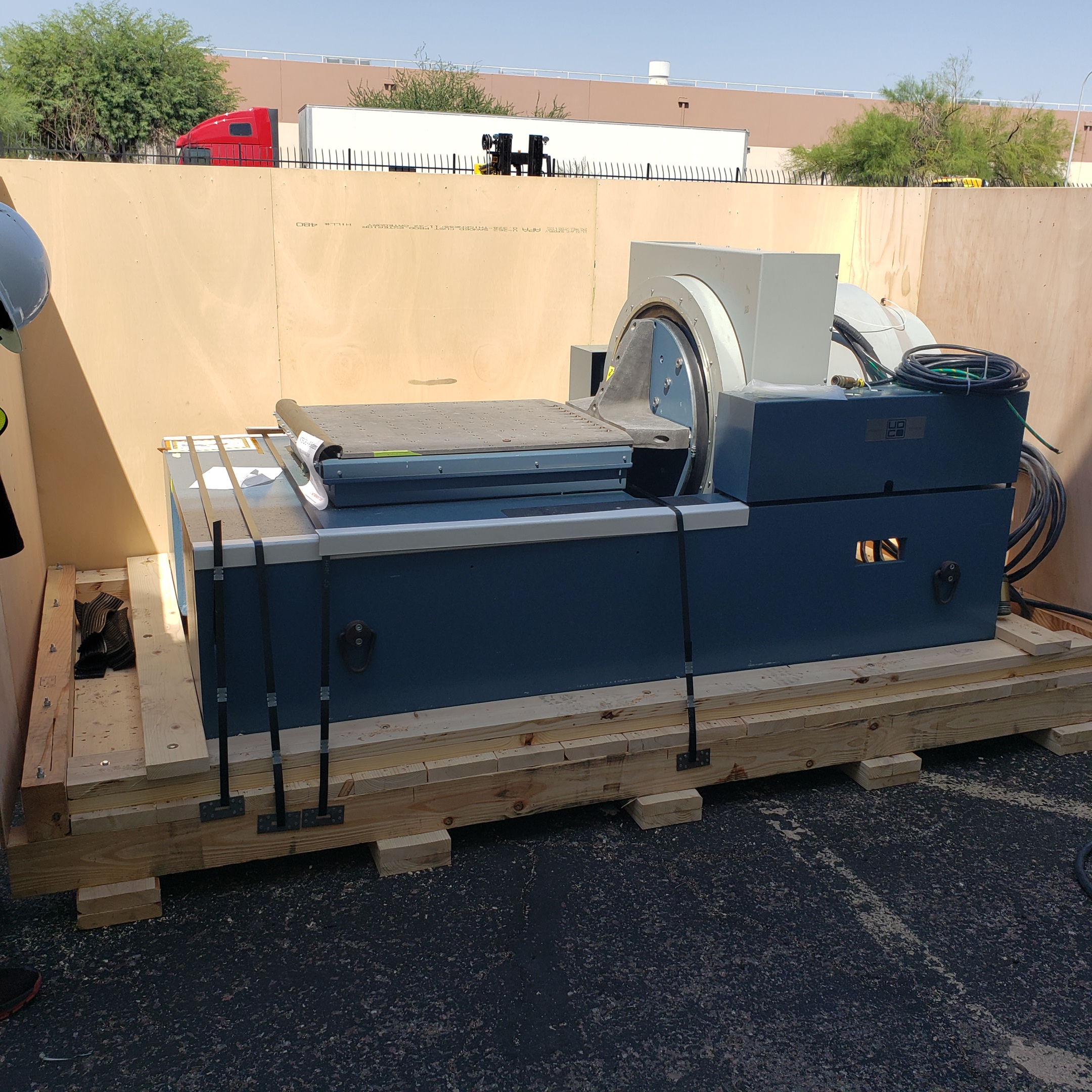 Other Crating Customers
At Craters & Freighters Phoenix, we've been honored to support the shipping necessities of our local community. Some of the industries and customers we work closely with include:
•   Manufacturing Businesses
•   Crating, Moving, & Relocation Customers
•   International Crating & Moving Customers
•   Office Crating & Moving
We know you have many choices when it comes to Phoenix crating and shipping companies. Our decades-long experience, high-quality materials, commitment to our customers, and abundant shipping options are reasons to choose us. 
Customized Engineering, Crating & Packaging 
We are masters at designing the best possible crate for your assets. Our detail-oriented custom wood crating experts ensure the container we build matches your asset perfectly, never relying on an irresponsible one-size-fits-all approach. We're trusted with extremely valuable pieces of equipment, art, and machinery, and we can't afford to take that trust for granted. 
Our in-house specialists engineer tailored crating and packaging solutions using the most effective, high-quality methods, equipment, materials, and technology.
Within our custom crates are supports, bracing, blocking, cushioning, and whatever else we need to keep your item safe and secure throughout the shipping stream. Our custom packaging complements the container and the asset to ensure a safe arrival. 
Commonly used engineering solutions we offer include:
Foam wrapping
Foam bracing
Floating bases
Every aspect of your shipping needs is designed and built in our location and created to protect numerous kinds and sizes of items. You can trust your assets in our capable hands from the start of your project to the end.
On-Site Custom Crating for Your Assets
Moving your expensive, custom and valuable items can be a tall order. We never want our customers to risk the safety of their assets bringing them to our facility, so we'll come to yours. Our on-site crating team has everything we need to design and engineer a custom crate at your location.
You'll always get the same, high-level standard of service, technique, and materials, no matter where your custom crate is built.
Some of our other single-source commercial shipping solutions include:
Our team prides itself on determining the most efficient and practical packaging, crating, and shipping solutions for your unique needs and goals. Our professionals are ready to meet all of your packaging, crating and shipping requirements. 
Across the Country or Around the World, We Have Shipping Solutions
Wherever your pickup and delivery points are, our vast network of Craters & Freighters offices and industry connections gives us worldwide connections. This reach means that your valuable assets get where they need to go safely, smartly, and without delay. 
You have a business to run, making an efficient, streamlined shipping process a necessity. We have what it takes to get the job done right. Whether you need domestic shipping or international shipping, we're here to assist you. 
Our array of shipping solutions offers you one point of contact, accountability, and peace of mind.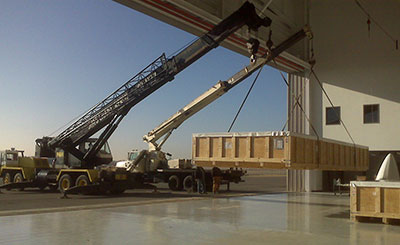 Get a fast, free, no-obligation cost estimate from Craters & Freighters Phoenix.
Provide some information on your crating, packaging or shipping needs and we'll get back to you with a figure you can use in the planning of your project. Ask us about our cargo insurance for even more confidence throughout your shipping project.
Proudly serving all of Phoenix, AZ, and the surrounding areas.